「CC2STORE International」Opening Promotion Page
Domestic & Int'l Delivery OK! CyberConnect2-exclusive Shop
「CC2STORE International」Opening Promotion!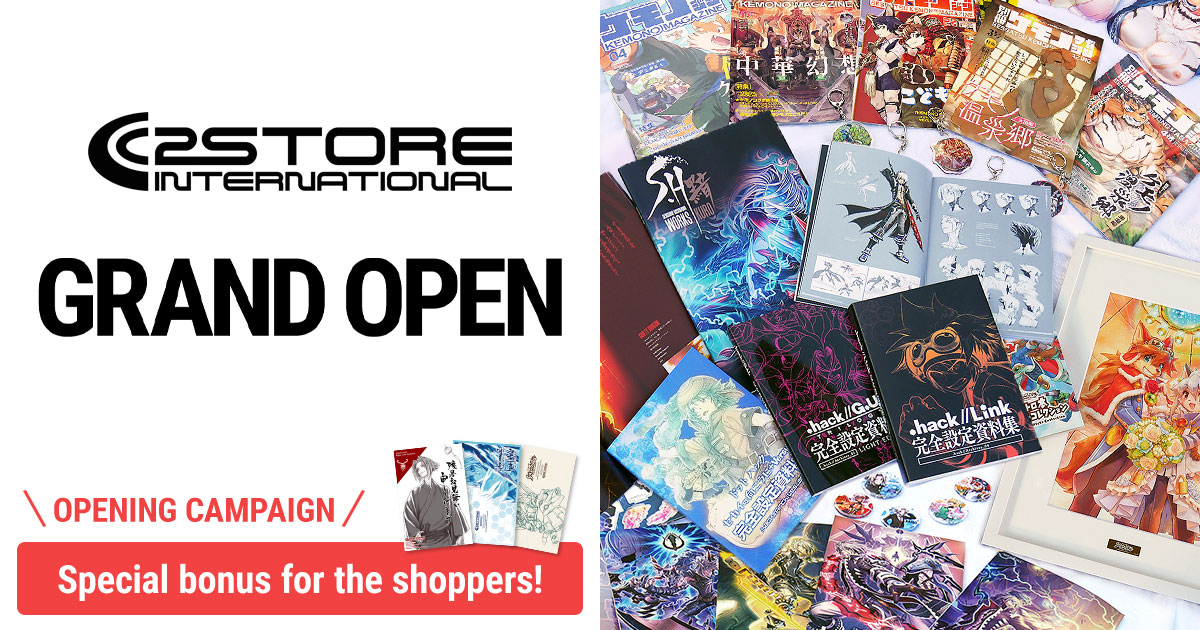 CyberConnect2 Co., Ltd. has opened an online shop, "CC2STORE International" (referred to as CC2STORE Itn below) for CC2-exclusive original items and goods. Starting today, 10/9, we are offering special presents for buying customers as part of our exclusive promotion!
Do not miss CC2STORE Itn limited edition goods!
POINT

Lots of limited edition sets at bargain prices!
.hack//Fanbook Vol. 1~Vol. 4 set [first-come-first sold basis: incl. Vol. 5]: normal price 7,408 JPY → 20% OFF 5,926 JPY (tax excl.)
Seichiro Hosokawa S.H WORKS AKA Art Book / KURO Art Book Special Edition set: normal price 9,260 JPY → 20% OFF 7,408 JPY (tax excl.)
.hack series goods set: normal price 7,877 JPY → 20% OFF 6,302 JPY (tax excl.)
These and more awesome goods are sold only at CC2STORE Itn! There is limited stock only, and it could sell out soon! Limited edition sets will be restocked as needed!!
POINT

We handle not only domestic but also international shipping!
Introducing "World Shopping," our international sales agent service. Customers from overseas can also reserve and buy.
Our apologies but the .hack series goods are not on sale to the following countries:
Mexico, Italy, Turkey, China, Germany
*For more details on "World Shopping," please click here
More goods will be added in the future!
We plan additional special promotions, so stay tuned for further announcements!

*Please see the shop page for details on how to buy and pay for products.
Pre-order new merch for the Solatorobo 10th Anniversary Festival!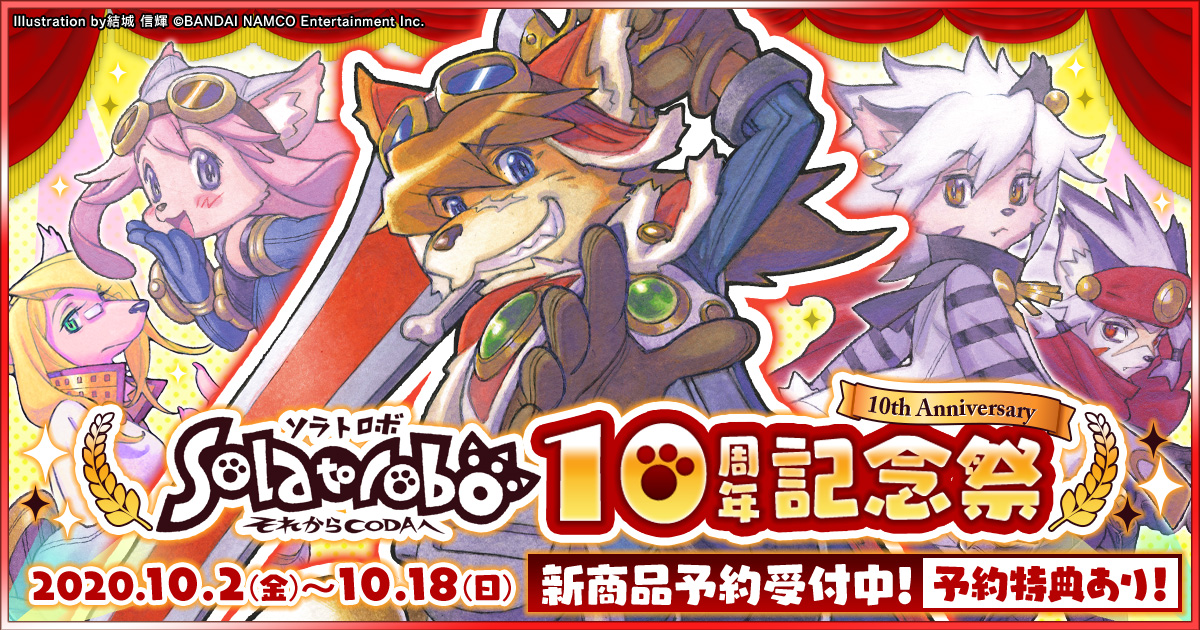 CC2STORE Itn is now accepting pre-orders for new merchandise for the Solatorobo 10th Anniversary Festival, which started on October 2nd, 2020!
Pre-order now so you do not miss out on this opportunity!
Pre-order deadline: Sunday, October 18th.
Shipping fee of 320JPY will be added per each item.
Each item will be shipped based on its release date and cannot be shipped together with other items.
Timing of the payment
– Domestic: All prepayments except for COD. Credit cards will be charged on Friday, October 30th.
– International: Payment at the time of order.
*Billing date differs for each credit card company.
Cancellation of orders and refunds will not be accepted.
CC2STORE Itn Pre-orders
More on the Solatorobo 10th Anniversary Festival
Opening Campaign! Special bonus for the shoppers!
We are now gifting a set of three special postcards for each pre-order or order of items on CC2STORE Itn. The designs are from past events and campaigns. In place while supplies last.
**The bonus will be included with the delivery of the order.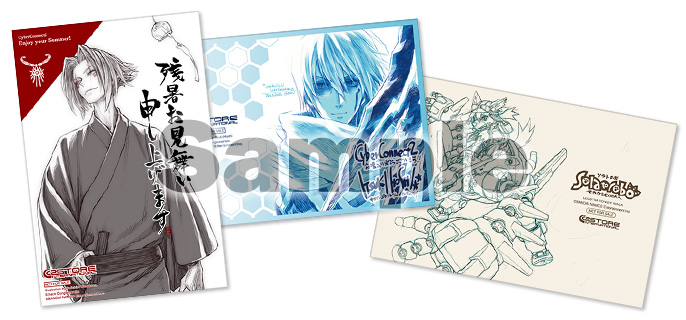 ©.hack Conglomerate ©BANDAI NAMCO Entertainment Inc. ©CyberConnect2 Co., Ltd.