---
*During the Raid Event, Survival Rankings will not be held.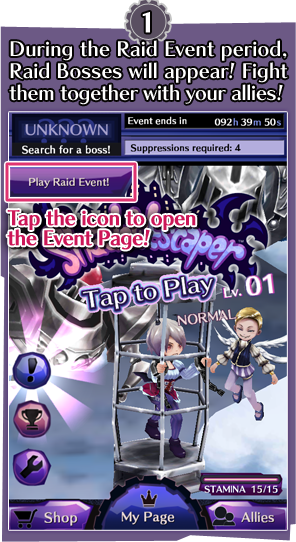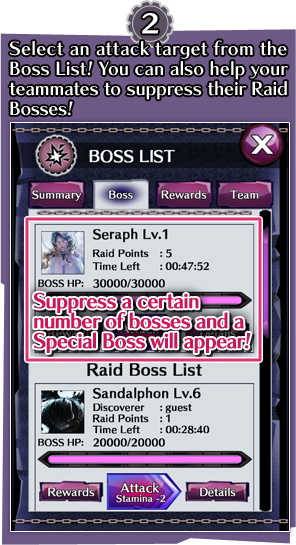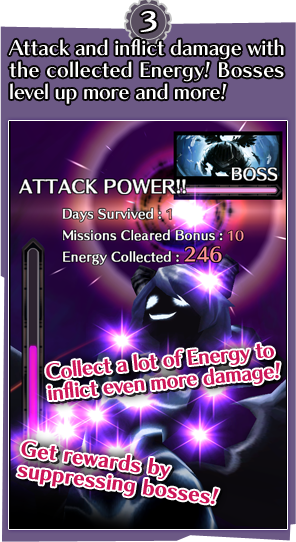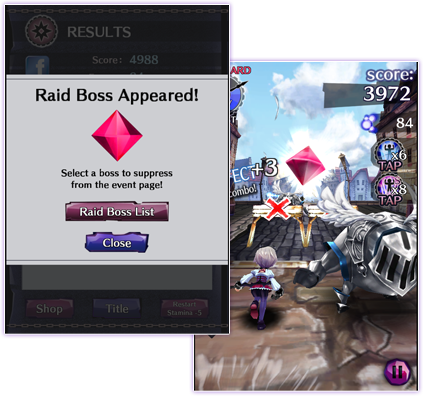 During the Raid Event period, red "Raid Gems" will appear in Escaper Mode!
Collect them and Raid Bosses will appear!
Check your appeared bosses and bosses actually fought by your teammates in the Event Menu!
*You can only get one Raid Gem in a single play.
*Allies that launched the app recently will primarily be selected for the team. Other users with close abilities will be matched randomly to form a team of 9.


Suppress a certain number of Raid Bosses and a Special Boss will appear.
Special Bosses have more HP and have better Suppression Rewards.
You do not need to collect "Raid Gems" to encounter Special Bosses.

Suppress Raid Bosses or Special Bosses to earn Suppression Rewards.
Apart from the Suppression Rewards, you will also get Raid Points.
After the Raid Event period, you will get Event Rewards according the collected Raid Points.