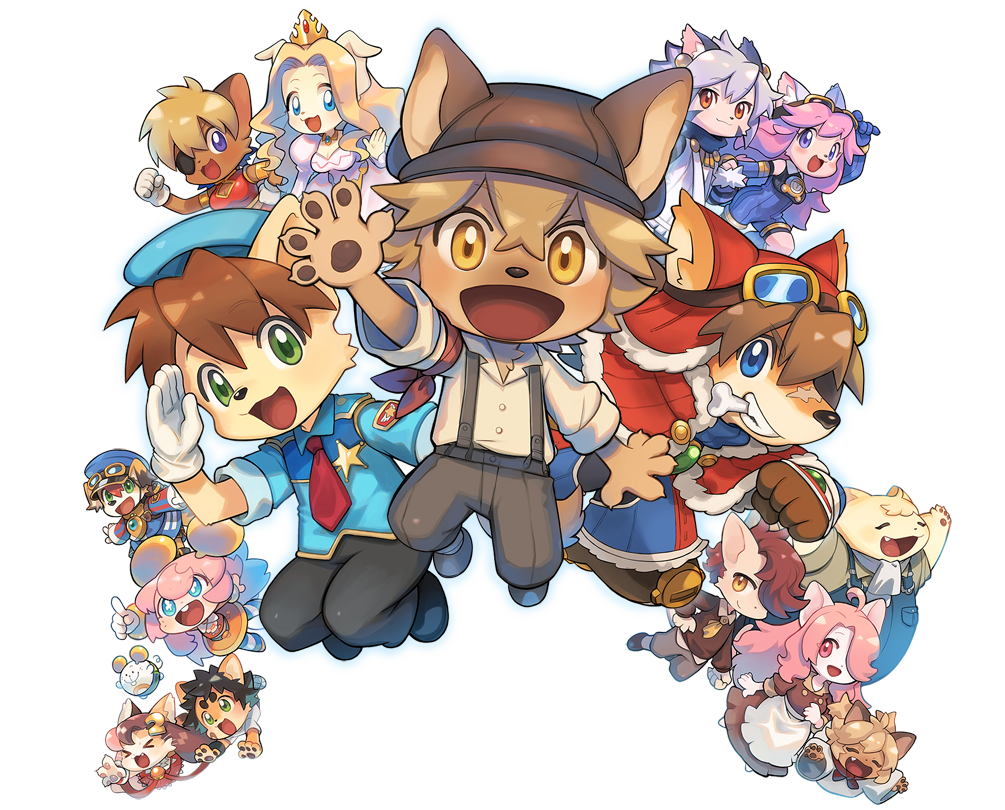 With our offices in Fukuoka, Tokyo (Japan) and Montreal (Canada), we have developed over 30 different game titles, been involved with cinematic animations, and in recent years we have also been involved in producing manga. In this way we have been working on different ventures within the entertainment industry, and we want to show our appreciation to clients, fans, and users alike, all over the world, who have supported us over the years.

To close off our 25th anniversary with a bang, we have released the CC2 25th Anniversary Visual as well as a New Music Video from LieN.
---
【Message from CyberConnect2 CEO Hiroshi Matsuyama】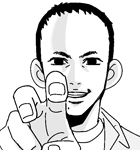 Our 25th anniversary came at a time of global hardship and restraint. It was an anniversary devoid of the ability for staff to hold celebrations together. However, we spent the year with the mindset that we should do what can be done, and not focus on what we cannot control. We received a torrent of celebratory messages and comments in celebration of this big milestone, our 25th anniversary, and we want to introduce these in the music video of our new celebratory song. All of us at CyberConnect2 have felt the love these past 25 years, and we will be working hard to bring you new content as we continue this journey. We thank everyone from the heart, and hope you look forward to what is to come.
Hiroshi Matsuyama(@PIROSHI_CC2)
CC2 25th Anniversary Visual Release
The 25th anniversary visual has been produced by our very own artist Higashi(@higashi_cc2), who has also worked on visuals for the 20th anniversary of the .hack series and the for the 15th anniversary of CyberConnect2 in the past! Characters from our 25th anniversary release, Fuga: Melodies of Steel, are featured alongside a cast of other original characters from Tail Concerto, Silent Bomber, .hack, Solatorobo: Red the Hunter, and Asura's Wrath.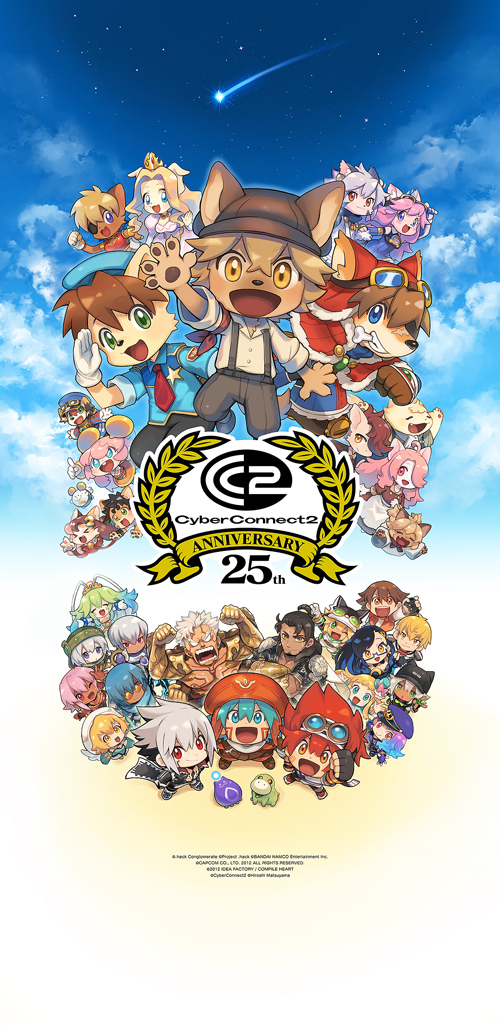 CyberConnect2 25th Anniversary Visual
New Commemorative Music Video from Artist LieN!
【Music Video】 LieN – Connecting to Tomorrow
LieN, who has worked on the theme songs and various other music for the .hack// series, Solatorobo: Red the Hunter, and Asura's Wrath among other titles and projects, is composing a 25th anniversary song for CyberConnect2!
We have released a new music video titled "Connecting to Tomorrow".

The music video of LieN's new song features celebratory messages and illustrations from fans and others involved in the entertainment industry. Just like the lyrics within LieN's new song, CyberConnect2 will continue to deliver a wide range of content across the globe including and not limited to video game software, manga, and animation. We hope you'll keep your eyes peeled and look forward to the ways in which CyberConnect2 will continue to expand!

New CyberConnect2 t-shirts on sale from 2/28! Pre-order now!
New designs for CyberConnect2 t-shirts!
Choose between white or black with a simple logo and katakana design! Available in M and L size! Available for preorder now on CyberConnect2's online shop. Release will be on February 28th.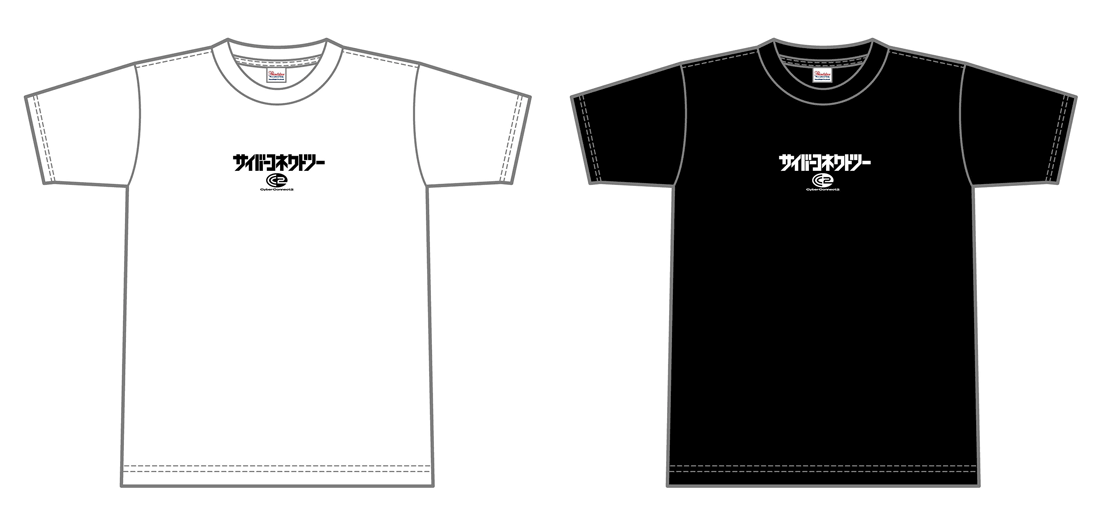 <Product Details>
Product Name
CyberConnect2 T-shirt with katakana
Release
2022/2/28 (Mon.)
Sizes
M/L
Colours
White/Black
Price
3,300 JPY (tax incl.)
Store
Available for preorder on CC2STORE International:
*Pre-orders by February 21st will be shipped out on release day. Orders after the 21st shall be shipped out in order, so there is no guarantee of release day delivery.
Message from CyberConnect2 CEO Hiroshi Matsuyama

We are looking for celebratory illustrations and messages!
※We have now closed submissions. Many thanks to everyone for all the message sent during this time. We at CyberConnect2 thank you from the bottom of our hearts.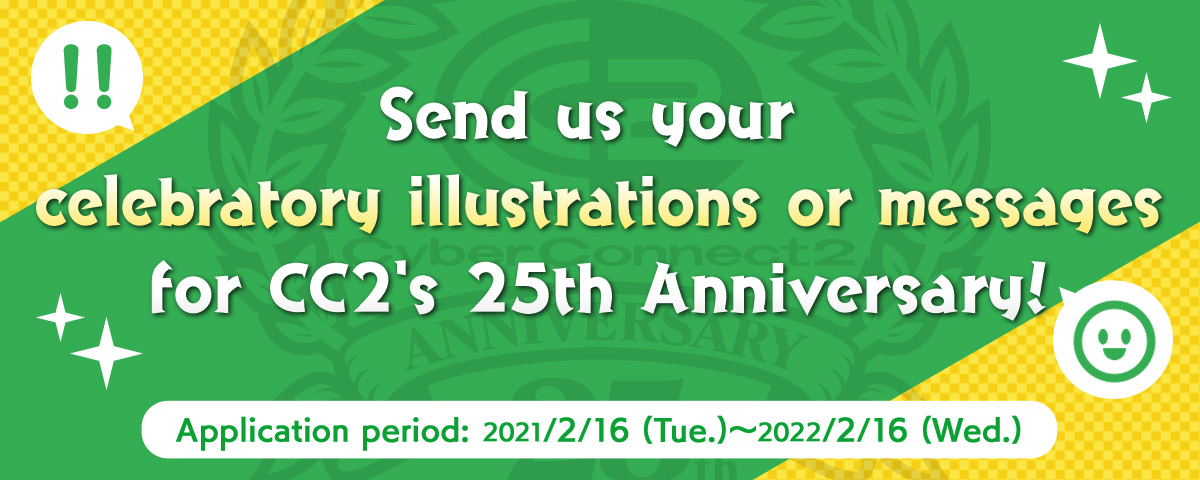 We are looking for messages and illustrations from fans and others in the entertainment industry on the anniversary of our 25th year. These can be sent through our specific online form, Twitter, and also by post. We are looking for texts and illustrations etc. over the course of a year, and shall be introducing them through our special 25th anniversary website, SNS, note blogs, and also through videos featuring our CEO Hiroshi Matsuyama himself. We are also planning a special 25th anniversary music video from our composer LieN. We are looking forward to seeing what you produce.
How to apply
【About reception of content from fans】
You can send messages, texts, illustrations, or photos!
After checking the application procedures below, please send what you created via the specific online form, Twitter, or post. We also plan to send anniversary postcards for those who would like them. This is for those who will send their messages via form or postal mail.
*Unfortunately, we cannot send postcards to those who are outside Japan. We thank you for your understanding.

【About reception of content from those in the entertainment industry】
We are looking for messages, texts, illustrations, and autographs. For the application procedures, please send them via the specific form, Twitter, or post as shown below.

【How to apply】
■25th anniversary website online form
Please follow the content as stipulated on the website.
*In the case of the online form we can only accept text messages.
*There are 2 forms: one for fans and one for those from the entertainment industry. The content of the 2 forms is different so make sure you fill out the correct one.

■Twitter
For Twitter please follow the PR account(@PR_CC2)and use the "#CC2_25th" hashtag when you post your content.
■Postal mail
Please send to the following address having confirmed your postcode, address, name, phone number, and email address:
〈Address to send〉Postal code: 812-0011
10F Hakata Taihaku-dori Bldg., 1-5-1 Hakata-ekimae, Hakata-ku, Fukuoka-shi, Fukuoka-ken
To "CyberConnect2 25th Anniversary Messages"
*If you wish to receive a postcard, please indicate this when you send your postal mail.
Application Period
From Feb 16, 2021 to Feb 16, 2022.
*We shall be taking applications and introducing works for 1 year.
Note

A person can apply as many times as they like.
There may be cases where text messages will be edited without changing the nuance of the original meaning. We ask for your understanding in advance.
We will sell a limited amount of signed goods on the online store each month!
We will also be distributing monthly specials over a year for the 25th period!
※Submissions are now closed.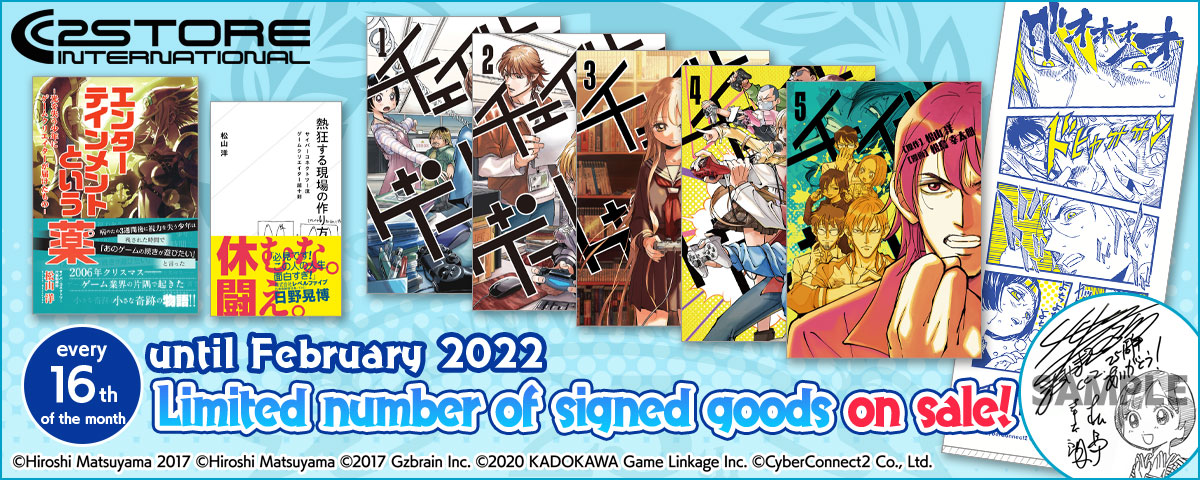 We will be selling a limited amount of signed goods on our online shop, "CC2STORE International"! These will be sold on the 16th of each month until February 2022. Goods will be sold in order such as copies of Chaser Game, towel sets, and much more! Please look forward to it!
| | |
| --- | --- |
| Store | CC2STORE International |
| Period | Every 16th of the month from February 2021 to February 2022. |
| Signed Goods | ◆Here are the limited signed items for February: |
Special bonus postcards will be sent to all those who purchase directly on the CC2 Store by February 16, 2022. There will be 25 types of postcards featuring the developed titles of CC2 up until present time! There will also be designs re-used from our summer and winter greeting cards from the past, and a line-up of cards that look back on CyberConnect2's past. The first set of cards to be distributed shall be .hack//G.U., Solatorobo: Red the Hunter, and Fuga: Melodies of Steel!
Store
CC2STORE International
Period
All 25 variations distributed each month between:
February 16, 2021 (Tue.) ~ March 16, 2022 (Wed.)
Requirements
At target store locations, customers can receive one complimentary set with each transaction.
Monthly Specials
◆Round 1: 3-pc. set from .hack//G.U., Solatorobo: Red the Hunter, & Fuga: Melodies of Steel
Distribution Period: February 16, 2021 (Tue.) ~ March 16, 2022 (Wed.)
◆Round 2 will be begin distributions from April 1, 2021 (Thu.)!
More specials planned from Tail Concerto, Guilty Dragon, and the .hack series, to Kemono Project! We will update with more details so please look forward to it!
Presenting Thank-You Illustrations from Our Staff!
In commemoration of CyberConnect2's 25th anniversary year, lasting from Feb. 16th, 2021 ~ Feb. 16th 2022, we are happy to present some newly-produced, CC2-original works, featuring house-title illustrations and heartfelt thank-you messages from our staff!
CyberConnect2 Wish List!
In line with the anniversary celebrations, we are humbly opening an Amazon Wish List.
This Wish List will feature a lineup of everything essential for new CyberConnect2 creative and development staff. We will be sure to make the best use of all the items we will receive, and through the creation of a workplace in which everyone can demonstrate their full potential, we will continue in striving to deliver fun and interesting games to bring smiles to all our customers around the world.
Thank you very much for your support.
※Thank you very much for all the support shown to us during this time. The staff at CyberConnect2 are eternally grateful.
◆CyberConnect2 25th Anniversary Wish List