We're back with another interview with CC2's international staff, this time with Till Stiehl! "I'm German, but I grew up in France so guess I'm more French than German. I'm the Localization Lead at CC2, which is overviewing all the localization related matters. Aside from video games, I love bouldering/climbing, playing board games and chess (though not much recently), and Street Fighter V—I restarted recently, but I never really played a fighting game until last year."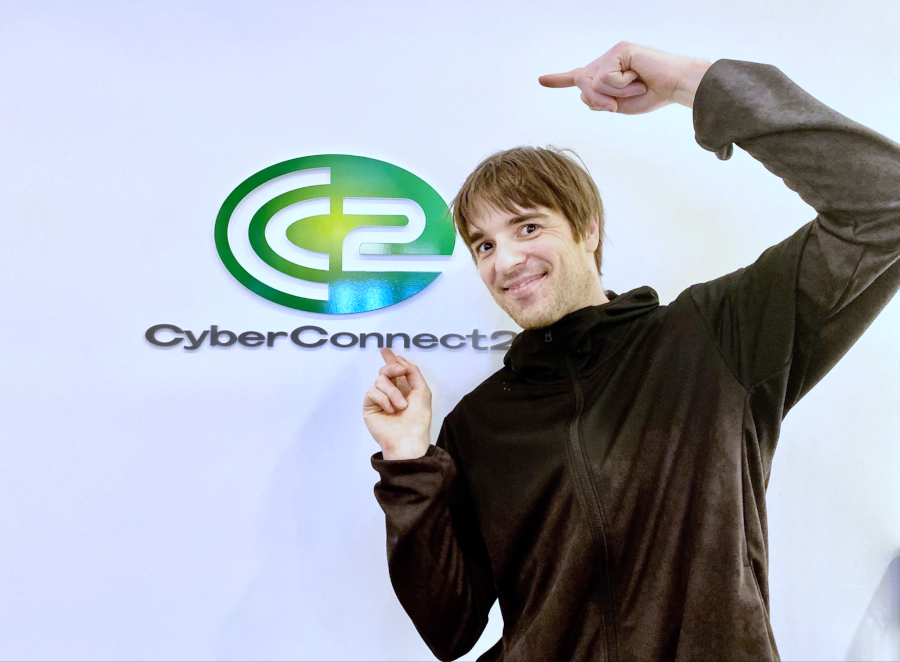 Is this your first company? How long have you been working for CC2?
No, I worked for several other companies in Japan. Also I've never really worked back in France as I came to Japan right after graduating. Been at CC2 for 8 now.
What attracted you to CC2 initially?
I used to be a freelance translator specializing in video games and I also worked as a project manager in a translation agency specializing in the same. I guess I have been through all the steps, starting of course as a player, then linguistic checker, translator, then project manager, and now I'm on the dev side. Next step would be the publisher side, but since we're starting to self-publish titles… 😊
Could you tell us more about localization? How does it differ from translation?
All depends on what you mean with translation. Basically, localization here is overviewing the whole localization process from start to end, so you have to set up rules and guidelines, make sure that the game is localization-friendly, that you have the necessary tools, functions, and information to make sure that all languages are displayed properly in-game, and of course that the game is translated correctly. Translation is just a part of the whole localization process, although it's a big part.
Also, we did not do translations until recently as the publishers take care of the translations and linguistic checks. For our self-published titles, we are now doing everything.
How long have you been living in Japan? What led you to live and work here?
Have lost the count, must be now over 15 years. I somehow studied Japanese at university, and after graduating I decided to come to Japan since I didn't really know what to do at that time. Since I learned the language, I thought, let's go, discover a new country and maybe live there if I like it.
What are the misconceptions you've had about working in Japan?
None, as I don't judge people, cultures or whatsoever. Of course, there can be some tendencies, but in the end, everyone is different and it depends on the people.
What have you struggled with while working for a Japanese company?
It's not specific to working for a Japanese company, in the end it's all about the people, communication and interactions. Language can of course be a barrier, but if you and your colleagues work to overcome that there shouldn't be any specific problem.
What is the most challenging experience you've had in your job or position?
Every day is a new challenge, but the hardest thing is to make people be aware about what is involved with localization. You can achieve an end result (displaying text in-game for example) by tons of different methods; everyone has their way of thinking, but if you don't take localization into account, you'll struggle afterwards when adjustments will be needed for this and that language. Our goal is to make the game ready to support any language without having to add some new functions, modify the UI or whatsoever, and being able to add as many languages as you want on the fly.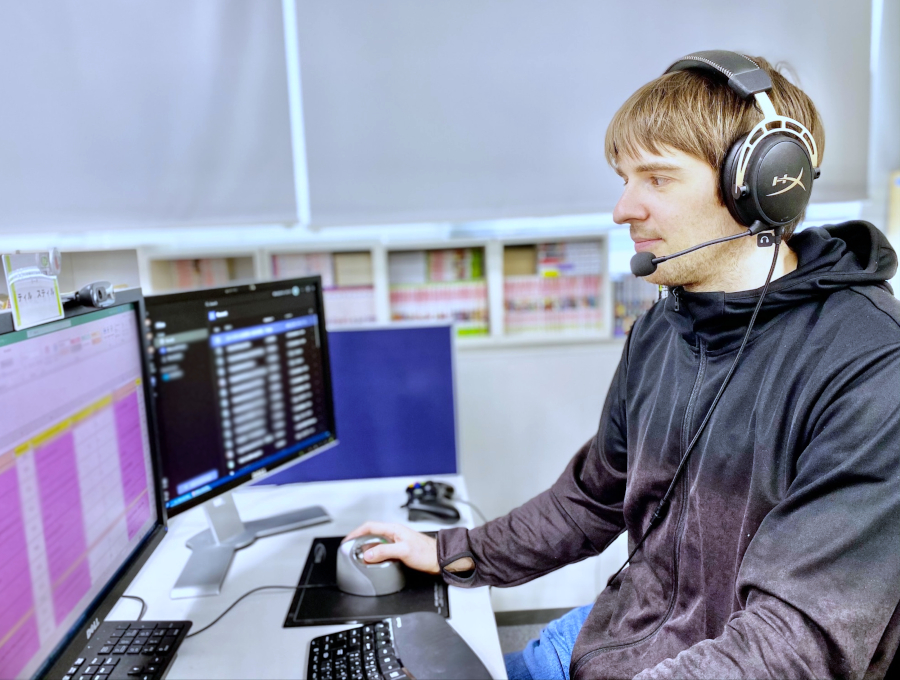 What advice would you give Japanese staff at CC2 on how to improve working with their international coworkers? How about vice versa?
Again, it's about the people, not the nationality. Just speak with the people, understand everyone is different, and that's it. We work all together to make some of the best games!
How much Japanese did you know before coming to Japan?
I studied back in France at university. Of course, what you study is totally different, but it's always better to have a base. What's important is using your Japanese and improving from there. Don't be shy to speak as everyone makes mistakes, and you learn from your mistakes. Also, everyone has their own language and way of speaking, so you have to improve yours. Get more used to the language by trying to express all sort of different things and speak as much as possible. People won't judge you because you don't speak well.
How many languages can you speak?
Four: French (mother tongue), German (speaking mainly only with my parents), English (learned at school), and Japanese (learned at university).
What has surprised you the most about coming here?
To CC2? I don't know if you can qualify it as a surprise, but everyone is kind and you have so many different people with different personalities, different ages, different backgrounds, and different fields of specialty, so it's always cool to speak and work together with everyone.
What is something you wish you brought from your home country to Japan? Something you wish you didn't bring?
Nothing in particular. Sold almost everything, and only left a few things at my parent's place (which should now be a small box). Only came with one luggage to Japan, starting a new chapter in my life.
What are the games you currently play?
I play everything, and I particularly like story-driven games. Currently, I'm mainly playing Trials Rising and Street Fighter V (well yeah not really the most story-driven games…). I like the Trials series, and recently when introducing some games to a friend it reminded me that I didn't play the last one. For Street Fighter V, well, I had a little break from it last year, having lost the motivation to play it, but now I'm motivated again 😊
Any recommendations in and around Tokyo or in Japan for bouldering/climbing?
For indoors, there are so many gyms in Tokyo for lead and bouldering, with a lot of different styles. You won't be bored. Outdoors… well there is no real direct access, except for Mitake which is like 2 hours away by train. Near Tokyo, you also have Mizugaki and Ogawayama, but that's like 3 and a half hours by car and more with traffic jam… A few years ago I went outside a lot, and traveled across Japan to climb outdoors. I'm planning to do it again once the motivation comes back…!
Did you bring your PC or console(s) from your home country to Japan? How easy or difficult was shipping?
Only brought a laptop with me, and bought everything else once I was here.
Lastly, what would be your advice for the future CC2 staff?
Enjoy, and if there are any problems do not hesitate to talk with your co-workers or higher ups (and feel free to talk with me too if there is anything). It's better to talk and have things solved than keeping it to yourself.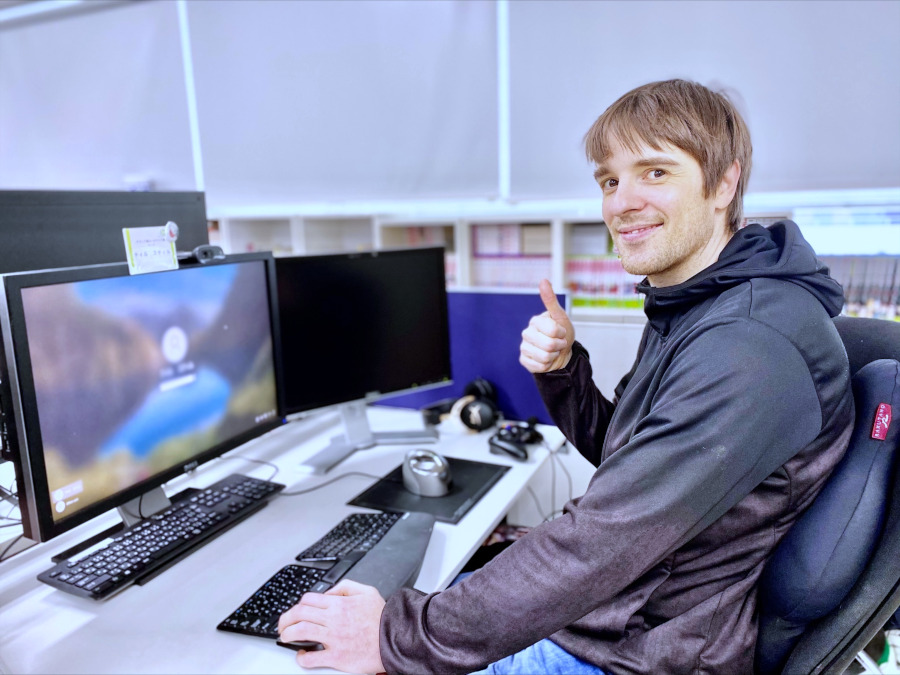 Thank you for the educational and insightful talk, Till! We can't wait to see the localization for Fuga: Melodies of Steel and future CC2 works! Give Till a follow on Twitter too: @tirutill_cc2.
—
Return to Japan Life Hacks main page.