We're back with another international staff interview and this time we introduce you to Sanjana Bhave, one of our 3D background artists at CC2 in Fukuoka. She describes herself, "I'm 80% caffeine, and given my newfound addiction to Japanese cereal that's probably the other 20%." Originally from India, she previously worked as a graphics designer for TV. Sanjana, however, has always had a passion for video games and art which pushed her to pursue her dream of being an artist. "Like many others, I grew up appreciating art from Japan, specifically games and anime. I feel blessed that two of my biggest inspirations as an artist are now a part of my everyday life."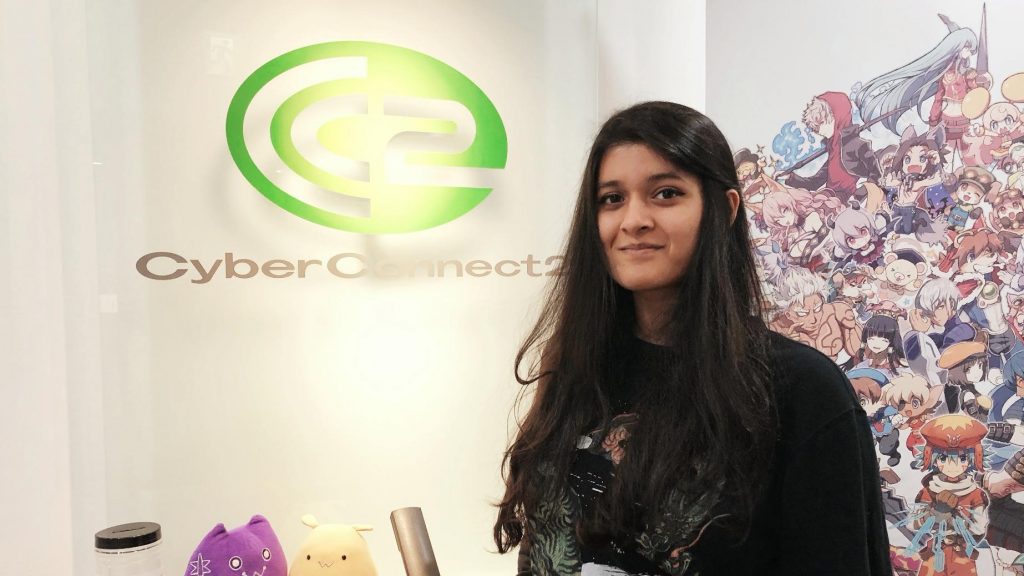 How long have you been working for CC2?
I arrived in Japan a few weeks before starting work at CC2 and have been working here for just over 11 months.
What were you doing before coming to Japan?
About a year before coming to Japan I graduated from the Vancouver Institute of Media Arts in Vancouver, Canada, where I studied Game Art and Design. Afterwards, I mostly did freelance work as a 3D artist for video game companies in Sweden and Canada.
What other companies have you worked for before joining CC2?
From early 2014 I worked for about 2 years as a graphic producer for Star Sports, a sports broadcasting company in India. I handled the graphics, branding and set designs for cricket programming.
What attracted you to CC2 initially?
I had a long-standing interest in working overseas, perhaps most notably in Japan. There's just something about Japan's animated art styles that I love, from the expressions of characters, the detail in the backgrounds to the beautifully animated, flowy movements. The passion and sense of artistry is something I've always admired. I think CC2 embodies all these things that I've been so drawn to and I knew that working for them was the perfect opportunity for me to contribute and learn.
CC2 chooses a direction that prioritizes doing justice to the source material, not only recreating but also enhancing the original experience.
How did you get into your position?
I came to know about CC2 from one of my former teachers in Vancouver. When I looked into it, it seemed like the perfect match and I applied right away. I love that CC2 chooses a direction that prioritizes doing justice to the source material, not only recreating but also enhancing the original experience.
What are the misconceptions you've had about working in Japan?
I think before coming to Japan, I had a certain image in mind of what a Japanese company might look like: strict formal dress code, little conversation and a corporate atmosphere. I was pleasantly surprised that this was not at all what I found at CC2. The atmosphere at the company is quite casual, light, and there's a very strong sense of diversity. Whether it's finding yourself surrounded by video games and manga, or little things like how people deck out their workspaces, the environment just feels conducive to creativity.
What has surprised you the most about coming here?
That there are no trash cans to be found anywhere. This is something I have never seen in any other country and is the first thing I noticed when I came here. To clarify, that's just outdoors though. There are trash cans at CC2, I promise.
What have you struggled with while working for a Japanese company?
The biggest struggle is definitely the language barrier. From time to time I still find it difficult to communicate optimally, however, learning the language is fun and the company has been generously offering lessons from day one so it's just a matter of time. Despite the language barrier, CC2 does all in their power to make sure it doesn't get in way of working effectively and there's a talented team of translators and interpreters ready at all times.
How much Japanese did you know before coming to Japan?
Apart from the little bit of self-study that I did for a few months before coming to Japan, I'd say about little to none. I could probably introduce myself, but that's about it.
How much Japanese do you know now?
I'm happy to say that over time my Japanese has improved quite a bit. I am by no means even close to fluent but I can get by in basic conversations at work or even in daily life.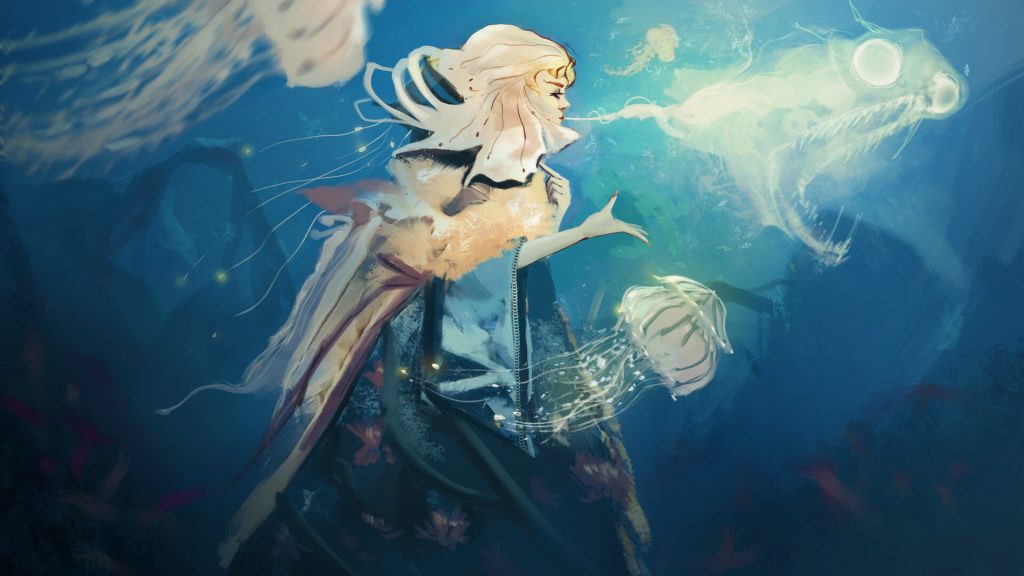 What is something you wish you brought from your home country to Japan?
I should have probably brought more spices given that there aren't a lot of imported goods here.
What is something you wish you didn't bring from your home country to Japan?
I definitely didn't need small appliances like my hair dryer or iron since it doesn't plug in without an adapter. Additionally, because of voltage differences even with the adapter the appliances didn't work quite as well. I found myself buying new ones just a few months later.
Did you bring your PC/console(s) from your home country to Japan? How easy/difficult was shipping?
I shipped my PC over from India via air and had absolutely no issues in the process.
What was your starter Pokémon in Gen 1?
Without a doubt, Charmander.
What are the games you currently play?
Currently I'm into Darkest Dungeon, Hades and Disco Elysium.
If you could give both Japanese and international staff at CC2 advice on how to improve working together, what would you say?
One thing I would recommend is communicating more outside work. The language barrier often makes both the international side and the Japanese side a bit shy with communicating but it takes just one conversation to break the ice. For international staff, make attempts to communicate more with the Japanese staff. Even if it's in broken Japanese.
What is the most challenging thing you've encountered in your job?
Something that no doubt any 3D artist faces, balancing quality and time. Often certain projects and tasks might have a shorter time limit than others in which case trying to hit the benchmark for quality while keeping to the deadline is extremely important.
What would be your advice for the future CC2 staff?
At CC2 there are a lot of opportunities, and it's important to take initiative. Learn as much as you can about your project so you know how you can contribute. Be friendly, approachable, collaborative, and constructive. Share your resources and knowledge and learn as much as possible from your peers.

Look forward to seeing Sanjana's work as a 3D background artist, everyone! See you all in our next interview!
—
Return to Japan Life Hacks main page.