Hello guyz!!
How's your summer going?
Last week we have announced the international launch of our
"Mamoru-kun Reconstruction Support Project".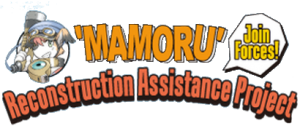 This charity project aims to support people in the 3.11 disaster area with CyberConnect2 selling original illustrations on gumroad, an online e-commerce service, and donating all of the profits to the Japanese Red Cross Society.
Who is Mamoru-kun?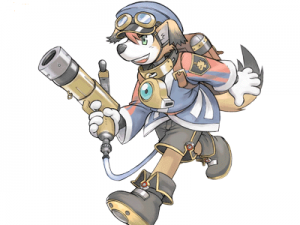 Mamoru-kun is a mascot character created by CyberConnect2 for Fukuoka prefecture's disaster preparation program."Mamoru-kun" and "Tail Concerto" (a Playstation game, developed by CyberConnect2) as well as Solatorobo (a Nintendo DS title, also developed by CyberConnect2) share the same universe called "Little Tail Bronx".
You can check further information in this English site.
http://www.cc2.co.jp/mamoru_revival_en/
There are many beautiful illustrations created by our artists!!
SO please check them and help us to support people in the 3.11 disaster area!!
You can send us your voices from our English Facebook Page
or from our English Twitter.
See ya